MAKER FRIDAY: The Succulent Man
Jul 19 2019
In this week's feature, we bring you into our investigation room to meet Jack a.k.a. Jacktus, a KL-based illustrator who allegedly murders cacti. Safe to say, he is found not guilty and totally harmless. Here's his statement from our interview:
Q: What is Jacktus?
J: Jacktus is essentially Jack + Cactus, coined by my friend as I was a total cactus nerd! I design and create products like postcards, tote bags, and keychains and I also conduct succulent workshops!

Q: Tell us more about your background and what eventually lead you to having your own brand — Jacktus.
J: I am a freelance illustrator cum designer for a few years now. How I started was during one of the semesters back in university, we were tasked to create our own marketable illustration products. Being a huge succulent fan, I thought that I could create character pots that match the shapes of succulents and cacti, just like this:


It was my first step of merging my illustration skill and love for succulents!

Q: Your brand logo is this funny/evil-looking avatar (picture below). What's the story behind it? 
J: The Jacktus Avatar is me going cuckoo in my succulent garden with thorns stuck in my hair because getting around my (forest) garden can be difficult sometimes. Metaphorically speaking, I found myself becoming more like my cacti over the years: slow and small but blooms magnificently.


Q: Describes a day in the life of Jack balancing your day job while pursuing extracurricular artistic sidekicks.
J: I don't have a regular day job, so I guess this is my main job haha! I used to work in a digital agency when I first started Jacktus, and time was a huge limiting factor back then. Despite that, I always tried to spend at least ten minutes working on this brand every day.

Q: If Jacktus were to go international, what's 1 thing you want to be known for?
J: I have a future plan for a series of gardening comics, so I would love to be known for the comic artist who illustrates the struggles we Malaysian gardeners have.
Q: Use 1 word to describe your relationship with succulents.
J: Inseparable.
Q: How many succulents do you own at the moment? Do you name them?
J: Somewhere between 500-700 pieces? IDK THERE ARE JUST TOO MANY OF THEM! There used to be even more fleshy plants in my garden but unfortunately, most didn't make it past the heat waves this year.

As for naming them, I don't exactly give them any specific name, but there are some who left me with the impressions of:
"That-one-who-should-have-been-dead-years-ago-but-is-still-kicking-it" 
"The gymnast" (they can have great core strength)
"The whoah-what-happened-here"
"The how-did-you-guys-spread-so-quickly"
Q: On a scale of 1 to 10, how well do you know about succulents?
J: Hmmmmm I would rate myself somewhere around 8 or 8.5.
(teehee)

Q: In the history of owning these potted kids, how many are you guilty of murdering? If you plead guilty, please state the reason for their death(s).
J: Oh erm... hehe... I mean... if there is heaven (or hell) for my baby succulents, there would be no more room left.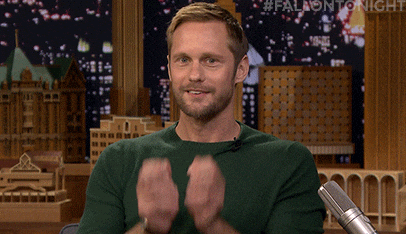 Growing succulents outdoor in Malaysia requires 100% attention and it's honestly a pretty difficult thing to do especially when you have a lot of them.
Heat wave + heavy rain = "MASSACRULENT"

Q: If succulent could talk, what would their first word be?
J: In Malaysia? It would be "SO HOOOOOOOTTTTTT!"



Q: What's 1 thing succulent owner-to-be should know before purchasing one?
J: Be prepared to kill it just like any other plant you have or ever had.

Q: Exclusive question from our in-house designer, Han: "Why the succulent I bought will die wan? I thought succulent plant very easy to take care? T.T "
J: Huhu. Succulent also got easy and hard to grow one lah! The ones you had were probably the sensitive ones. Some general rules of thumb are to give them plenty of direct sunlight, don't spam water every day and provide good ventilation!
------------------------------------------------------------------------------------------------------------------------------------------------------------

If you're as confused as Han or you want to be a better owner than Han, you can sign up to Jack's workshop to discover his comprehensive, A to Z care guide of the most misunderstood plant — succulents.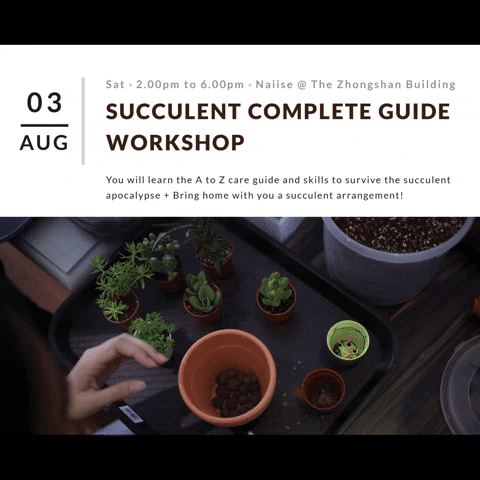 Learning Points:
Sunlight, watering, species recognition & understanding, pest control, potting, repotting, soil, ventilation, placement, & fertilizing.

Others:
Q&A + free diagnosis session for your sick succulent plants.

Sign up by 25 July to get an EARLY BIRD PRICE! 
      Now till 25 July: RM200
      Normal Price: RM240

BOOK A SLOT HERE!
------------------------------------------------------------------------------------------------------------------------------------------------------------